Owing to the pandemic, the group has been holding weekly virtual (zoom online) meetings since March 2020. Prior to this, the group met in person in members' homes in Lillooet and Kamloops, BC and at the John Howard Society in Kelowna, BC.
The meetings in Kelowna were held bi-monthly.
Since December  2020, the Meeting has also been holding worship sharing once a month following the (virtual) Meetings for Worship.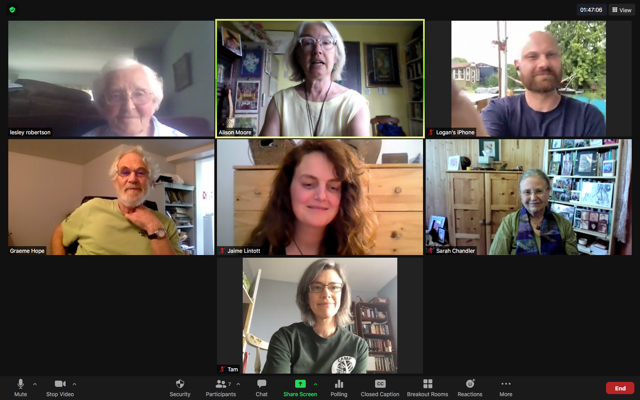 Locations
Kelowna, Lillooet and Kamloops, BC
Meeting Times
Interior British Columbia Quakers (previously Vernon Monthly Meeting) Meetings for Worship:
Sundays at 10:00 AM. Please call for meeting location. Contact Graeme Hope, 250-573-5779.
Lillooet Worship Group:
Every Sunday at 11:00. Bruins End Farm, (Chandler's home), 4000 Moha Road, Lillooet.
Phone: 250 256-7178.
Kamloops Worship Group:
First 1st and/or third 3rd Sundays at 11:00 AM
At members' homes in Kamloops. Please call for information.
Contact Graeme Hope, 250-573-5779
Contact
Send us a message using our contact form, or use the email below:
Graeme Hope,